Our Services
Combining the right balance of people, resources, and experience allows us to meet the changing demands of today's diversified shipping industry. Our crews are at your service 24-hours a day, seven days a week, along with specially trained supervisors with the ability and flexibility to solve problems that have earned us a reputation for responsive service, second to none.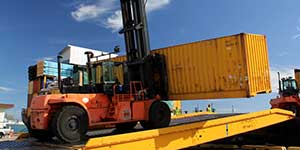 You can always trust McCabe to provide the best, cost-effective solutions to the most complex breakbulk, bulk or special project cargoes. McCabe's Breakbulk & Bulk Operations Include:
Steel

Scrap Metals

Coal

Machinery

Wind Turbines & Blades

Project Cargo

High & Heavy

Rail

Grain

Sand & Gravel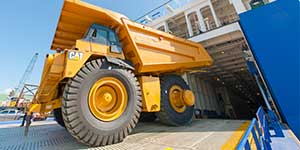 McCabe is the forerunner in RoRo stevedore and terminal operations in Hawaii. We service major international RoRo carriers, handling more than 5,000 RoRo units per annum.
Whether we're discharging new automobiles, loading high and heavy, oversized cargo, machinery or wheeled vehicles, McCabe's team of supervisors and skilled workforce take pride in maintaining the same quality processes and attention to detail that every customer expects. We keep productivity high, expedite vessel turnaround and insure that RoRo cargo handling is safe and secure.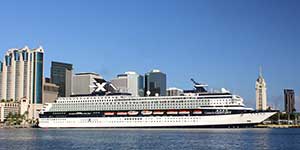 McCabe has built a reputation in the Cruise Industry for delivering high performance standards. Our outstanding staff, seasoned cruise management team get the job done with quick vessel/passenger/baggage processing and turnaround. Our experience and operational diversity is unsurpassed in the handling of cruise ships, passengers, containers and cargoes.
McCabe's First Class Cruise Operations & Services include:
Terminal Management

Stevedoring Services

Proactive Experienced Management

Skilled Workforce

Passenger Processing

Baggage Handling

Provisions
How can we help you?
Click the button to submit a bid request and learn more about how we can get your job done.
BID REQUEST